Message of the Municipal Mayor
                                WELCOME TO LOBOC!
The Municipality of Loboc offers everyone the most dynamic, responsive,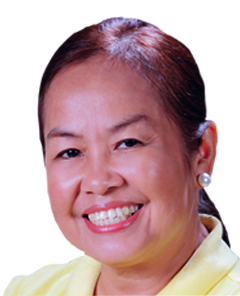 and engaging range of services to the community, business and tourist alike. Our priority program and focus is  anchored through the banner line LIT HOPE which means Livelihood, Infrastructure, Tourism, Health and  Sanitation, Organization Strengthening, Peace and Order, and Education. We strive to uniquely position our citizens for success, and enhance growth and sustainability of business and multiple tourist attraction that caters to the needs of all tourists.
Among the many steps I took during my administration, is the installation of a functional website to reach out to all corners of the globe and to foster transparency. It is a tool to provide up to date information to  all sectors in the community and hopefully it will also encourage public participation and commentaries as well. The ultimate aim of this website is to market Loboc to the world by showing the best of what we have, like our rivers, mountains, tarsiers, our culture, our music and above all, our friendly people.  We wanted to showcase also our crafts and industry such as the Loboc Salabat (Ginger Powder and Ginger Candy) and the creative designs of our Loboc Furnitures as well as our resorts.
We continue to dream big for Loboc and translate these dreams to realities, to continuously transform  Loboc to be truly a piece of heaven. Together, the Lobocanons can work and build a greater future for everyone.
I invite you all to come to Loboc, Bohol and enjoy our hospitality and the beauty of our town. Please enjoy visiting our website so you can familiarize the treasures we have  so you can come to see firsthand and experience a piece of heaven in Loboc.  – Welcome to Loboc!
Thank you.
Engr. Helen C. Alaba
Municipal Mayor